Hotel Soundproofing
One of the most commons complaints guests have about a hotel stay is noise. It can range from voices from the next rooms, sounds in the hallway, or noise from above. If a guest has a restless and noisy stay, chances are they may not come back in the future. Fortunately, there are hotel soundproofing solutions available and DDS Acoustical Specialties can help.
When you provide guests with a quiet and private room, you provide a superior overall experience and will help guest retention and referrals.
Acoustics should be considered as early as possible when it comes to hotels. Preferably in the design stage. It is much more cost effective and efficient when acoustical products and designs are implemented during development vs. being retrofit down the road.
Acoustical Products for Hotel Soundproofing
For hotels with noise issues we recommend acoustical noise barrier and floor underlayment, HVAC isolation mounts, and acoustical door bottoms. These products have a high Sound Transmission Class (STC).
Acoustic floor underlayment is applied beneath the finished flooring and absorbs footfall noise that would typically be transmitted below.
Acoustic noise barrier for walls is typically installed on wood or metal framing and beneath sheetrock and significantly reduces sound transmission of adjacent rooms.  
HVAC isolation mounts are used to isolate ductwork from any rigid materials. By isolating the HVAC you are reducing the amount of vibrational noise it will create as air travels through it.
Acoustical door bottoms close the airgap from the bottom of the door to the floor. By removing this airgap you are reducing the transmission of noise between the room and the hallway.
Acoustics in "Luxury" Hotels
In many cities across the country, in order to consider a hotel "luxury" they need to meet noise specifications. Usually this means a higher STC rating for rooms which can be accomplished with proper acoustic products and application.
Sound Surveys for Hotels
Not sure if your establishment needs improved acoustics? DDS Acoustical Specialties can provide sound surveys to measure the noise between hotel rooms and other areas at various levels. Based on the results of the survey we will be able to provide a solution that will help reach desired noise levels.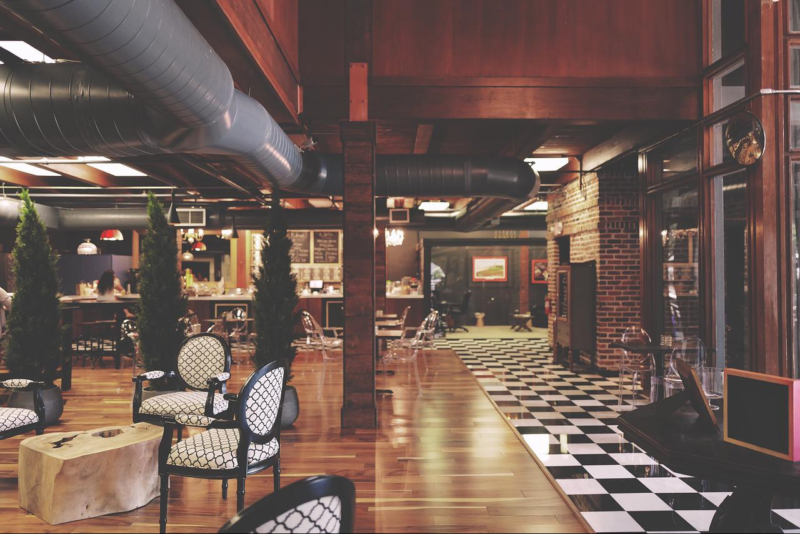 DDS did an amazing job sound proofing some difficult areas. They were great to work with and I would highly recommend them! Just to add...we had DDS come back and sound proof other areas because we were so pleased with their work. Highly recommend!
We are so thankful for the installation that DDS Acoustical Specialities did for a preschool classroom. The panels are making a remarkable difference in the sound in the room! The children and staff are able to concentrate more in the echo-free space. The company was excellent from start to finish! Fair estimate, quick turnaround, prompt, professional and high quality work! DDS was a pleasure to work with and I would highly recommend you call them to help with sound issues! They can improve your sound to make a difference!
Rachelle Kehoe
2023-07-27
From the very start DDS was a winner in my book. Dave answered the phone, came right out to assess our needs and we had a quote in no time. Their crew was informative, professional and kept their space tight and clean. And the product.... what a difference it has made in our restaurant. Even during the phases we could hear a difference from where the panels were installed and where they were not yet done. I would HIGHLY recommend them!
We recently worked with DDS Acoustical Specialties on an acoustic solution for a workstation area. We went with a combination of pinnable panels, ceiling panels, wall panels, and art panels, which have exceeded our expectations for the space.
Sarah Rahkonen
2023-03-21
My church engaged DDS Acoustical Specialties to reduce the noise level in our parish hall. The hard surfaces on the floor, walls, and ceiling made it difficult to converse when the room was full. We are very pleased with both the appearance of the sound absorbing foam panels which DDSAS installed on the ceiling and also with the reduction in the noise level. Many of our members have commented favorably on the improvement. I would recommend this company without reservation.
Great experience. We had a very severe sound reverberation issue in our town hall meeting room and Tyler and his team solved it quickly and affordably. Town meetings will never be filled with complaints (about the inability to hear) ever again. I highly recommend this company. And if you are ever in the Town of Sharon, Connecticut on a weekday, pop in, go to the second floor and hear for yourself
I had a great experience with DDS Acoustical Specialties from start to finish. I have a small physical therapy practice in Burlington, VT. and needed soundproofiing for my office. Mary was prompt and very knowledgable about how I could be helped on the phone and throughout the process. Steve made the long drive to provide and estimate for the work, and was extremely efficient, professional and pleasant to work with during the installation. They soundproofed the doors and ceiling tiles and it's made a tremendous difference.The entire process took about a month from start to finish. I now feel confident that my space is private and secure for my clients. I would highly recommend their services!
Michelle Downing
2022-08-01
Great company to work with. Reasonable price for an acoustical solution in my 2900 sqf restaurant space. The noise has reduced considerably and people can hear each other even when the restaurant is fully booked. Highly recommended.
Antonio De Trizio
2022-08-01
We had a great experience working with DDS. They checked all the boxes: great service, extremely knowledgeable, great selection at different price points; worked quickly and efficiently. Will use again in the future!
After many many years of hoping to solve our acoustical issues with our church hall, Memorial Congregational Church finally came across DDS Acoustical in 2020. DDS immediately came up with a solution that seemed plausible but could it fit within our limited budget. Being a church, nothing gets done overnight but DDS was very patient with us and after many changes of material and colors, we were finally able to get the approval to go ahead with the project earlier this year. I think all of us on the Trustees committee were holding our breath as to what the final outcome would be but in less than 4 days, DDS transformed our echo filled church hall into a wonderful space that can now be used by our music staff for many different events. DDS was incredibly helpful and patient with our church members and they answered every question in a professional manner and their work ethic is second to none. DDS gets 5 stars from Memorial Church.