Acoustic Windows
The finest factory assembled and field proven windows in the noise control industry.
Our Acoustic Windows are ideal for new construction or retrofit applications. Windows are completely factory assembled including the installation of liner panels (powder-coated perforated steel or fabric), glazing and glass stops. The result is a window that leaves the factory truly ready to install.
Windows come in fixed frame "HM" or "U" frame designs or "Split frame" HM designs in a variety of sizes and configurations.
Manufactured by noise control specialists in the United States, our fixed frame (HM) or split-frame (SF) system allows for an easy installation for a wide array of site requirements. Our windows are in service everywhere from some of the most sophisticated performing arts centers to the most demanding industrial applications, and everywhere in between.
Applications for acoustic windows include:
Radio/TV Studios
Control Rooms
Schools
Recording Studios
Engine Test Cells
Mechanical Rooms
Machinery Enclosures
Factory Offices
Guard Houses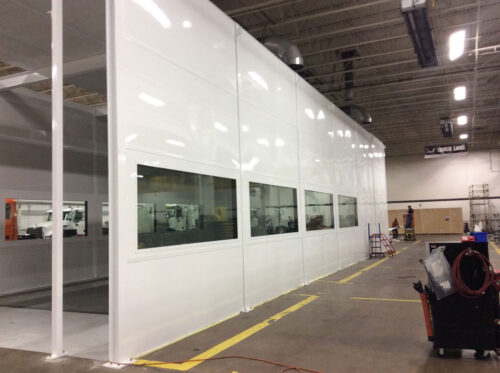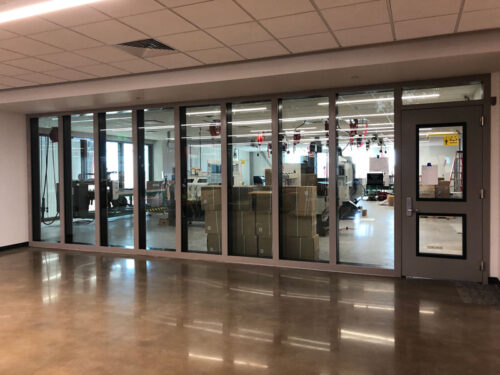 Model "HM" Windows
Hollow metal design
Fixed frame or split frame
STC rating from 48 to 64 (higher for triple-glazed)
Glazing from 1/4″ to 1-3/16″ thick
Vertical or sloped glass design
Custom sizes available
---
Sliding Glass Windows
Heavy Aluminum Frames, Tracks and hardware
Multi-Panel Configurations, Variety of Functions
STC ratings from 30 to 53
Multiple Glazing Options
Variety of Powder-Coated finishes available
Custom sizes available
---
Model "U"
"U" frame design can fit any wall thickness
STC rating from 43 to 64
Aluminum or rubber glazing channels
Suitable for use with modular panel systems or standard construction
Custom sizes available
Product Features
Ideal for new construction or retrofit applications

Flexibility in size and configurations

Easy and fast on-site installation

All window units are factory glazed and completely assembled

12 gauge steel frame with 16 gauge stops

Glazing does not need to be removed to install window units

Prime-painted standard finish

Guaranteed acoustical performance.

Proven laboratory and field performance

Fixed frame "HM" or "U" frame designs. "Split frame" HM design available