Industrial Soundproofing & Noise Control
Industrial Noise Control is all about protection. Excessive noise is one of the most common workplace hazards in industrial facilities. Prolonged exposure to noise in manufacturing industries can result in compromised verbal communication, fatigue, lower productivity and work-related hearing loss.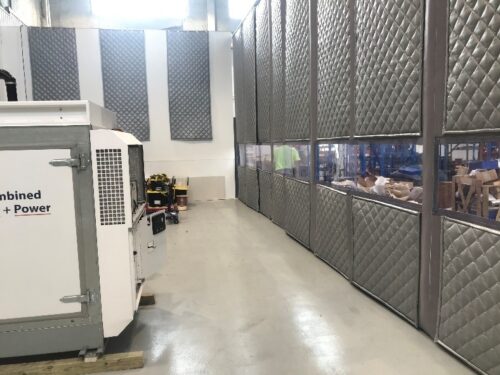 Architectural Soundproofing & Noise Control
Architectural Noise Control is designed to acoustically treat and soundproof interior walls and ceiling spaces. The architectural sound control can be subjective. Speech intelligibility and lack of productivity in architectural settings is much more ephemeral and much more difficult to pinpoint. This doesn't mean that it's less important.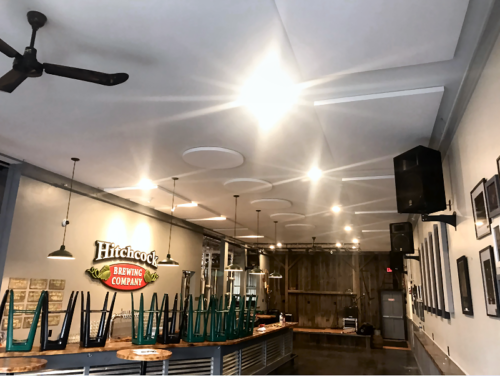 Construction Noise Control
Construction Site Noise impacts hearing and concentration levels for surrounding Schools and Businesses, it negatively affects Retail Sales and upsets Residential areas. Resolving Construction Site Noise can pose special problems, in particularly for medium and long-term projects. An effective way of reducing noise is to locate construction equipment and construction work behind purpose-built barriers. To achieve the maximum shielding effect possible, these barriers should be constructed from commercial Noise-Absorbing Acoustic Panels and Walls, or Fence Line Blankets constructed with sound absorbing material.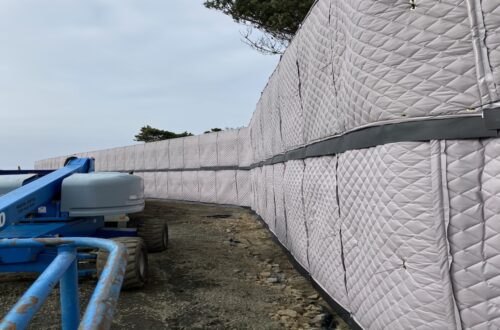 Gymnasium Noise Control
When it comes to optimizing athletic environments like gymnasiums, effective noise control is essential for creating a conducive space for athletes, coaches, and spectators. Unwanted noise can disrupt communication and focus, while also posing potential health risks. At DDS Acoustical Specialties, a reputable industry leader, we offers a range of specialized products and services to […]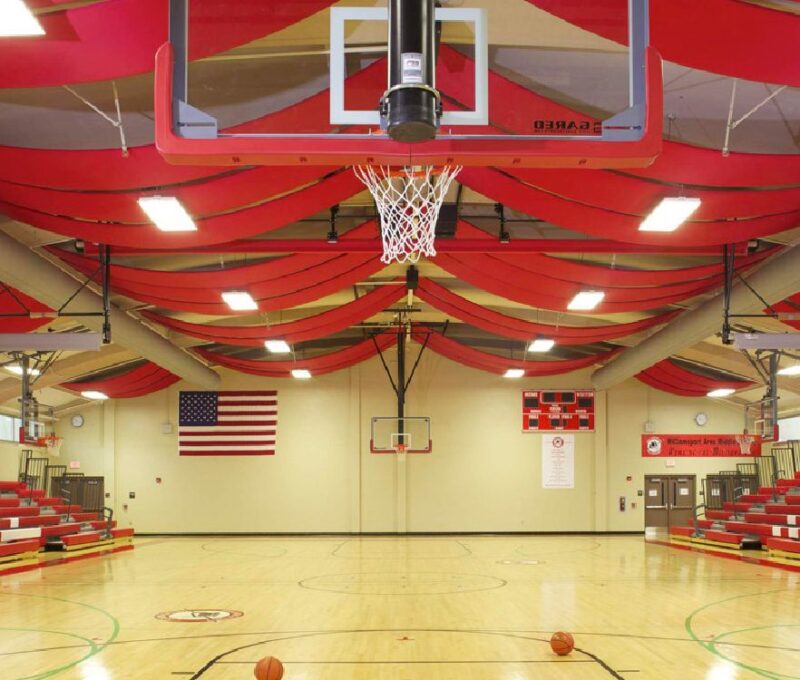 HVAC Noise Control
Creating serene and comfortable indoor or outdoor spaces necessitates effective HVAC noise control. Unwanted noise emanating from heating, ventilation, and air conditioning (HVAC) systems can disrupt productivity, disturb sleep patterns, and compromise well-being. Understanding the Impact of HVAC Noise HVAC issues can emerge from multiple sources, including air handling units, compressors, ductwork, and fans. This […]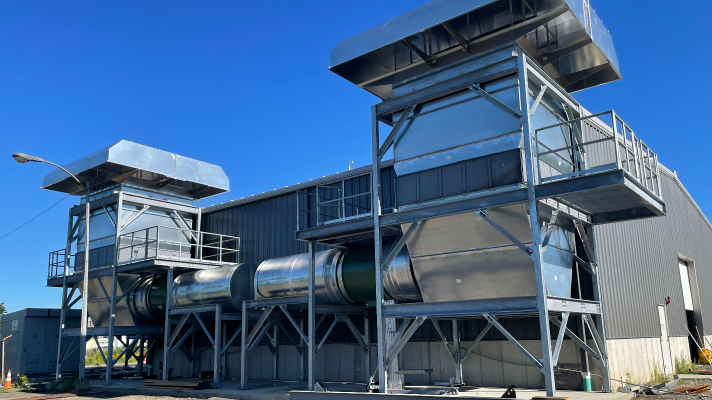 Government Noise Control
In the dynamic world of government agencies, maintaining peaceful, productive, and private workspaces is vital for efficient operations and employee well-being. Unwanted noise can severely impact productivity and morale, prompting the need for effective noise control solutions tailored to the unique requirements of government agencies. At DDS Acoustical Specialties we are a trusted supplier and […]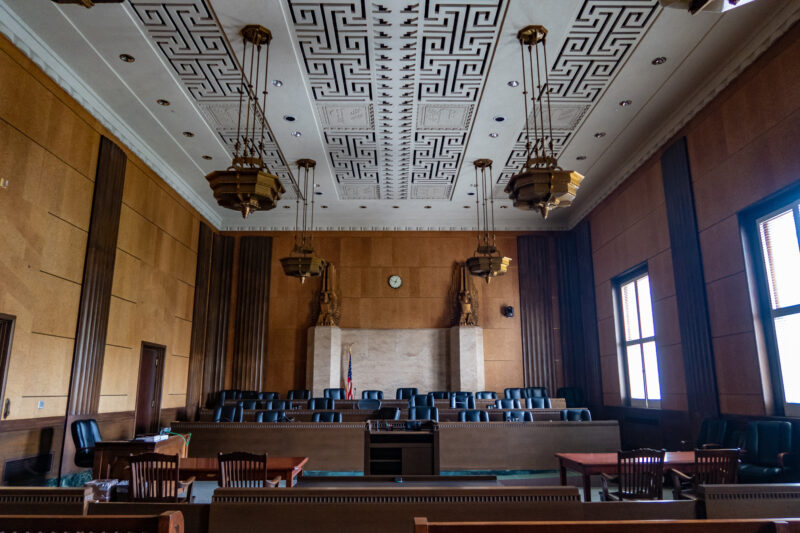 Meeting Room Noise Control
Meetings are an essential component of any business, but when there are interruptions like noise and echo, they may rapidly turn ineffective. For a conference room to be peaceful and distraction-free, noise control and soundproofing are crucial. DDS Acoustical Specialties can tell you the benefits of controlling noise in a meeting space, the best ways […]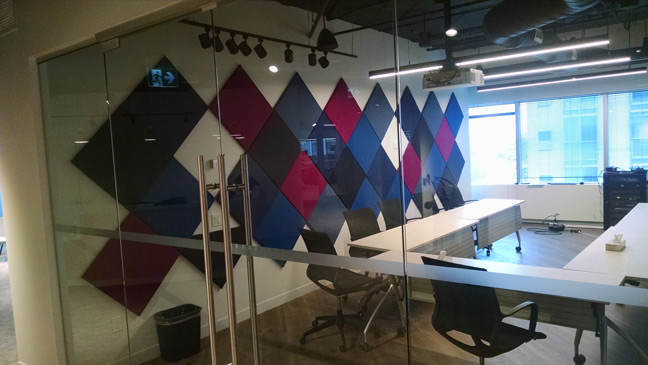 Data Center Soundproofing
Data Centers and server rooms produce high levels of noise. Hard surfaces augment the problem by reflecting noise from cooling fans and moving disc storage systems. This excess noise reduces productivity for technicians, and increases opportunity for error. Noise created by Data Centers can also create a problem for neighbors. Thankfully, DDS Acoustical Specialties provides […]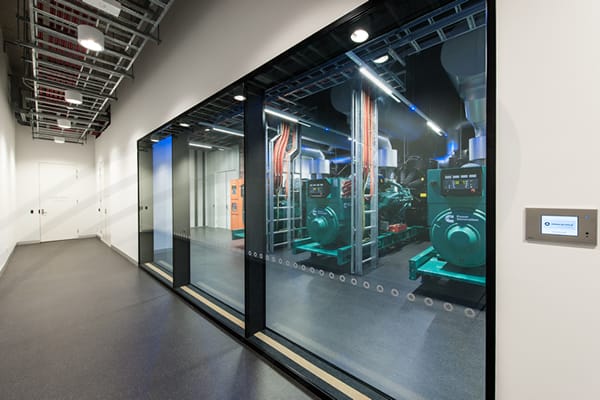 Environmental Noise Control
Environment Noise as defined by the World Health Organization (WHO) is noise from any source with the exception of workplace noise. This includes sources such as transportation, industrial activities, constructions sites, and any business that produces noise into public space. Environmental noise is almost everywhere there is human activity. At DDS Acoustical Specialties we provide […]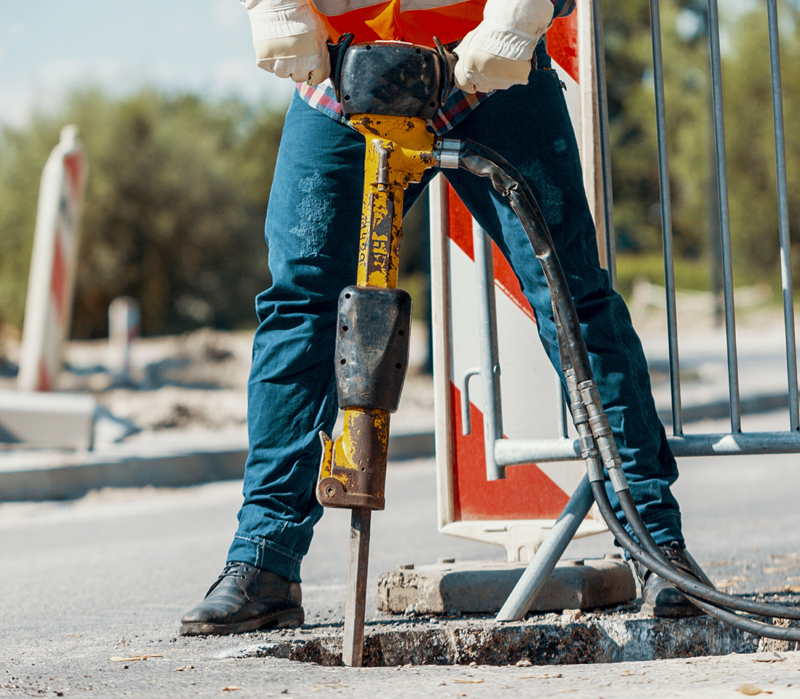 Condenser Noise Reduction & Soundproofing
Many facilities suffer from loud condenser pumps and the vibrations they cause. Condensers at times can run constantly or periodically. When they are off and quiet all is well. But when they turn on noise levels can be upwards of 100 decibels or more. Condenser noise is easily mitigated with the appropriate products and know […]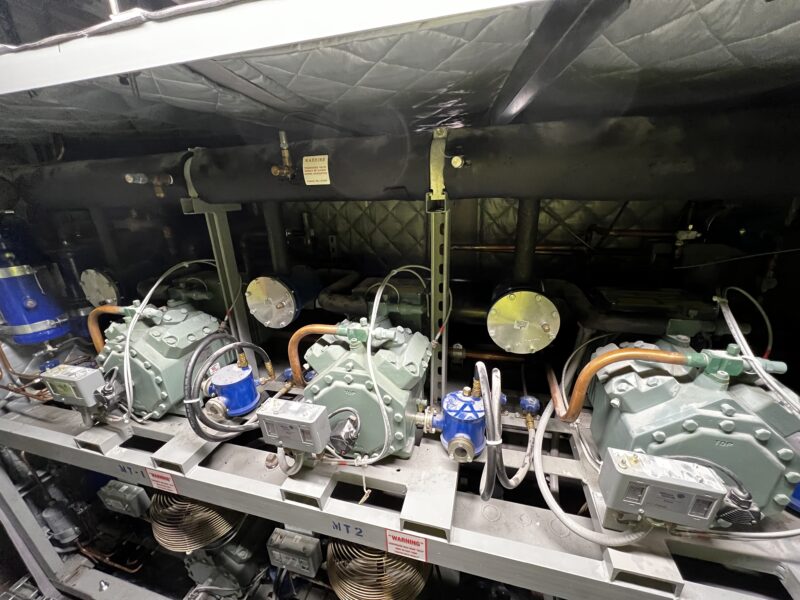 Office Soundproofing
There are many challenges to working in an office, but excessive noise shouldn't be one of them. From cubicles to private offices, to conference rooms, DDS Acoustical Specialties has office soundproofing products and solutions for any environment. Privacy and speech intelligibility are important aspects of various working environments. You want to make sure your Human […]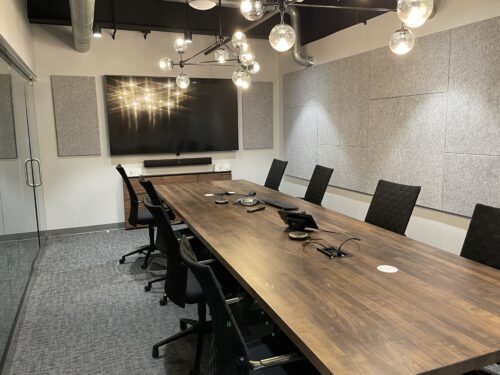 Residential Soundproofing
Residential Soundproofing can be challenging and costly. Here is everything you need to know when thinking about acoustics in your home.
Hotel Soundproofing
One of the most commons complaints guests have about a hotel stay is noise. It can range from voices from the next rooms, sounds in the hallway, or noise from above.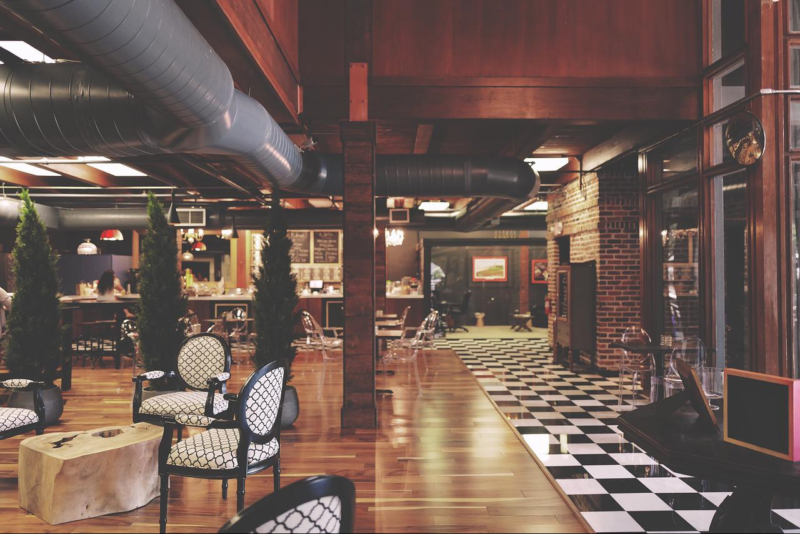 Multi-family Soundproofing
Nearly every person who has rented an apartment has a story about how their next door or upstairs neighbor makes too much noise. Excessive noise transferring into a person's space can make for an unhappy tenant. Fortunately, there are multi-family soundproofing solutions available and DDS Acoustical Specialties can help. Acoustics should be considered as early […]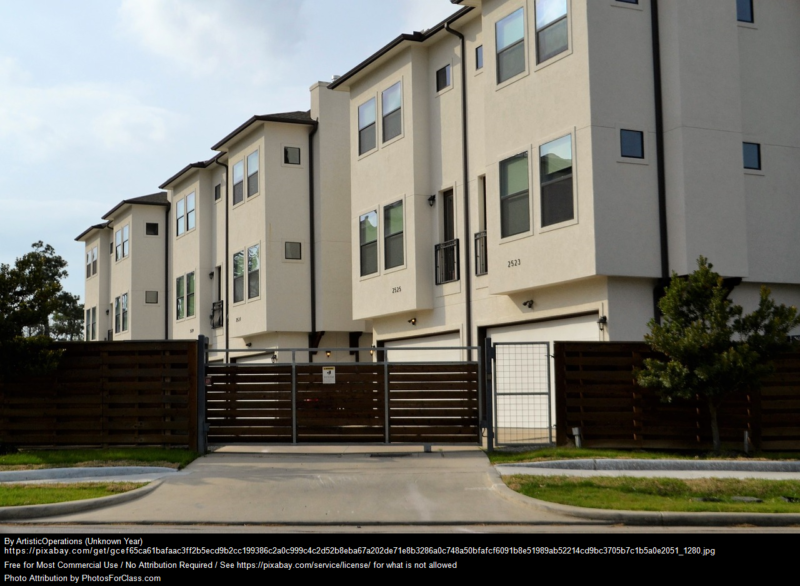 Factory Soundproofing
Factories are places that typically have a lot of moving pieces. People, machines, HVAC systems – all these pieces can make a considerable amount of noise. And in some cases be detrimental to health, safety, and productivity. According to OSHA, an employees should not spend more than eight hours a day exposed to noise levels […]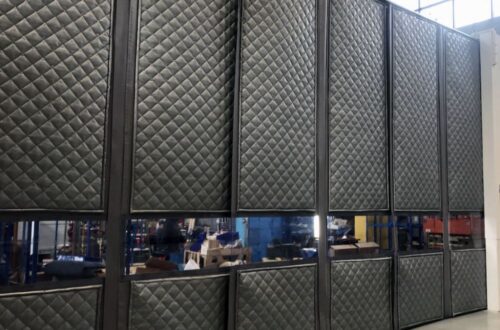 Library Soundproofing
DDS Acoustical Specialties provides and installs acoustical products that mitigates noise in and around libraries. Libraries have a reputation for being a quiet space where community members can concentrate, read, and gather. In today's age where libraries are becoming bustling hubs for collaboration and technology, the mission to be a quiet space to concentrate becomes […]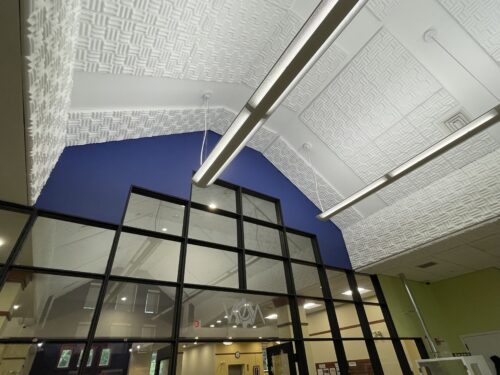 Mill Building Soundproofing
Today, we see developers across the country invest in century old mill buildings and convert them into housing, commercial, or modern industrial spaces. In these types of conversions one challenge is always acoustics, sound transmission from space to space, the reverberation (echo) within a space, and the impact (foot fall) noise from upper levels. At […]
Bar and Restaurant Soundproofing
Bars and restaurants are social spots where people come together to enjoy company or live music. However, in many cases patrons have to raise their voices to be heard over the noise of the crowd or the band. Studies have shown that the second most common complaint by restaurant goers is noise. Thankfully, there is […]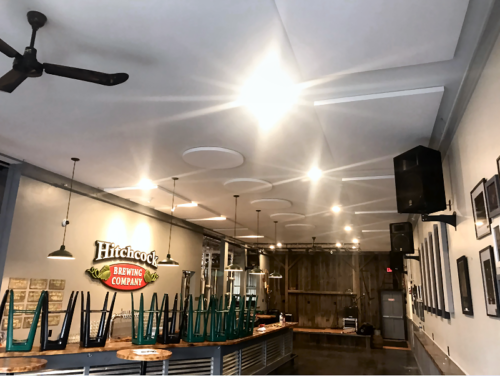 Pickleball Soundproofing
Pickleball courts in communities are becoming more popular and residents are flocking to them to enjoy the growing, low impact sport. As fun as the game is to play, it can create a lot of noise from the hard paddles hitting the large type of wiffle-ball. This noise can be unpleasant to neighbors and is […]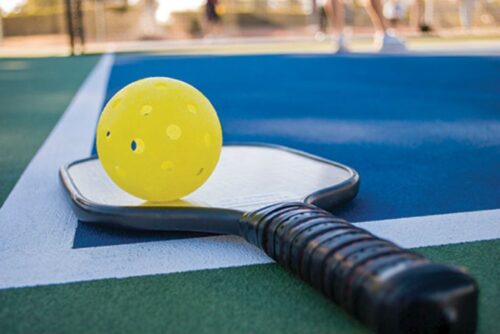 Church & Worship Center Soundproofing
For churches and worship centers the mission is simple, deliver and share a message. Communicating this message is essential to your congregation. However, many churches are not built with acoustics in mind. This means that church & worship center soundproofing may be needed. In areas with poor acoustics, sound waves from music and voices bounce […]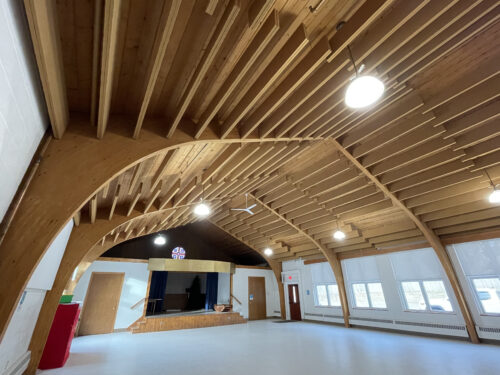 School and Educational Soundproofing
DDS Acoustical Specialties provides and installs architectural acoustical products that mitigate noise and reduces noise pollution in schools, colleges/universities, and other learning environments. Studies have shown that a lower reverberation time and a well-designed acoustic environment helps not only the students learn but also the teachers teach. School and educational soundproofing is an important aspect […]