School and Educational Soundproofing
DDS Acoustical Specialties provides and installs architectural acoustical products that mitigate noise and reduces noise pollution in schools, colleges/universities, and other learning environments. Studies have shown that a lower reverberation time and a well-designed acoustic environment helps not only the students learn but also the teachers teach. School and educational soundproofing is an important aspect of any learning facility.
Schools are built for safety and cleanliness. While the hard surfaces in areas like hallways, classrooms, gymnasiums, auditoriums, offices, music rooms, and cafeterias help achieve those objectives they are highly reflective and cause sound waves to reverberate increasing noise levels. As the background noise builds, the rooms in the school become less functional, and the learning environment becomes compromised.
The need for a soundproof classroom
Without proper sound insulation, music lessons next to a language class can ruin comprehension. Heavy rain on a flat roof can make a tutorial reverberate like a drum. As more schools make use of online learning improper acoustics at the teaching location can result in speech intelligibility.
Effective, attractive, and multi-purpose school and educational soundproofing
Creating an acoustic environment for students is a worthwhile investment that not only improves learning but can also elevate the aesthetic of a space. Our fabric wrapped acoustical wall panels for example, come in custom shapes, sizes and colors. Panels also have the option to be tackable for classrooms and spaces where you want to display art, signage, or other material.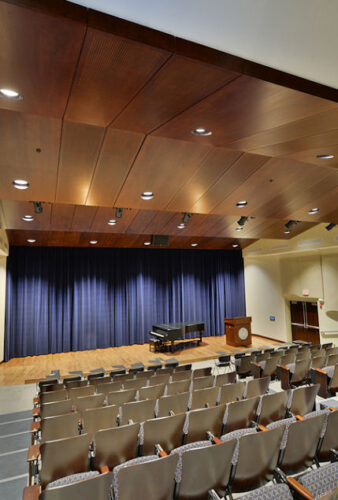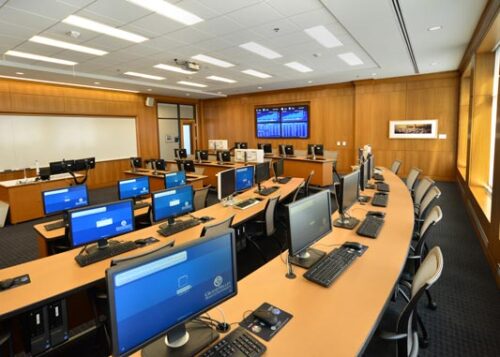 Benefits of School and Educational Soundproofing
Creates optimal learning and teaching environments

Products in custom shapes, sizes, and colors

Creates an inviting atmosphere for students

Reduces noise pollution in crowded areas