Library Soundproofing
DDS Acoustical Specialties provides and installs acoustical products that mitigates noise in and around libraries.  Libraries have a reputation for being a quiet space where community members can concentrate, read, and gather. In today's age where libraries are becoming bustling hubs for collaboration and technology, the mission to be a quiet space to concentrate becomes difficult to achieve without proper library soundproofing and noise control.  
Hard, reflective surfaces such as floors, sheetrock or concrete walls and windows cause sound to propagate from one section of the library to the other, causing constant disruption for those that need a degree of silence.
Proper application of acoustical products such as wall and ceiling panels, baffles, and barriers can be used to reduce noise cause by the reverberation and transmission of sound waves. These products also come in custom shapes, sizes, and colors in order to provide an attractive aesthetic for any space.
Interior and Exterior Library Soundproofing solutions 
When you think of soundproofing a library you probably think of noise inside the library. However, in our experience with libraries, there is also outdoor noise created by the library's HVAC system and generators. This noise can be a nuisance for the library's neighbors and municipalities.
DDS Acoustical Specialties offers solutions for both interior and exterior noise issues. For interior projects, often referred to as architectural projects typically concern reverberation issues. We use products such as wall and ceiling panels, baffles, and clouds. These products have high Noise Reduction Coefficient (NRC) to reduce reverberation and echo. Products are customizable into various shapes, sizes, and colors and designed to aesthetically fit any space.
For exterior applications we utilize products such as acoustic curtains, metal barriers walls, HVAC silencers, and acoustic duct wrap. Exterior applications are typically aiming to reduce transmission of sound. All the products we use have high Sound Transmission Classes (STC) and are Class A Fire Rated.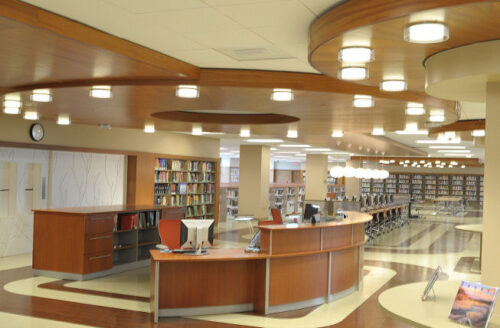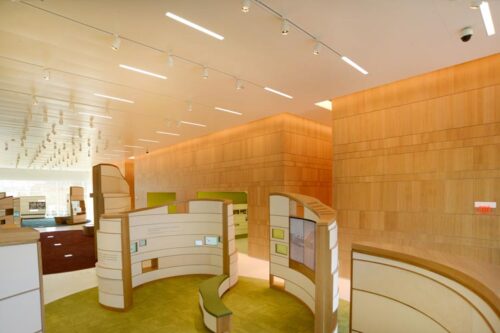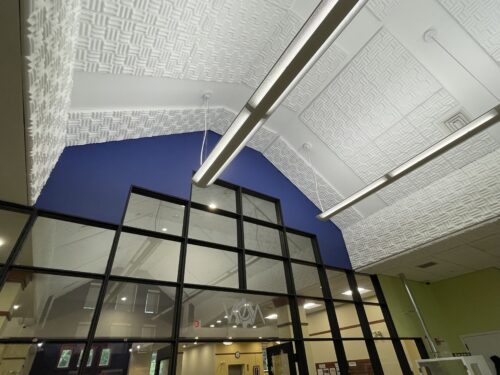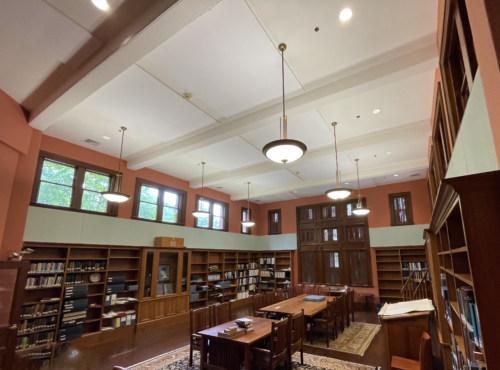 Benefits of Library Soundproofing
Quiets Rooms for increased concentration

Great application for computer labs or reading rooms

Create inviting and comfortable spaces

Reduce noise pollution in busy activity areas