February 7, 2023

What is an Acoustic Consultant? Do You Need One?
An Acoustic Consultant, sometimes referred to as an Acoustic Engineer is a sound expert. They specialize in solving problems related to noise and vibrations. In many cases Acoustic Consultants hold a Master's degree in a related engineering field like audio, mechanical, or electrical. They provide technical and creative approaches to achieve quality results.
Research shows that more people today are aware of noise and the needs for an acoustically intelligent space. Therefore, more people and companies look for assistance from an Acoustic Consultant. However, hiring an acoustic consultant can be costly, but well worth the investment. Later in this article we'll discuss when the best times to work with a consultant would be.
These sound and vibration experts work in a variety of areas, including:
Architectural Acoustics
Industrial Noise Control
Environmental Noise Evaluation and Control
Forensic Acoustics
Acoustic Product and System Design
Mechanical System Noise and Vibration Control
Construction and Highway Noise Control
What Does an Acoustic Consultant Do?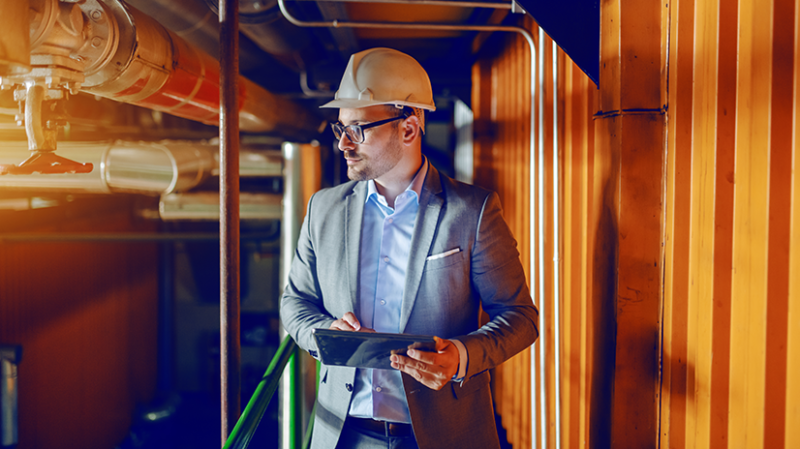 Acoustics Consultants assess the impact of sound, vibration, and reverberation at sites and spaces. Their purpose is to provide customers with knowledge pertaining to their current situation and provide recommendations on how to make improvements.
They accomplish their purpose by utilizing advanced equipment to conduct tests. These tests help them isolate and pinpoint noise sources and calculate reverberation times at sites. From their findings, they create a report outlining their assessment and recommendations.
Acoustic Consultants are extremely important in the planning and development phases of projects. They can help customers abide to local noise ordinances by assessing construction practices, plants, and other facilities where noise may be a concern.
They can also assist teams such as architects and mechanical engineers. During the design of architectural spaces and HVAC systems, for example, an acoustic consultant can provide valuable information regarding soundproofing and sound quality.
Typical Tasks Include:
Use of advanced equipment to measure sound levels precisely
Model data for visual presentations
Identify the physical source of the noise in question
Create summaries of the issues with suggestions for mitigation
Customize solutions for the location with aesthetic appeal in mind
Organize proposals and data to apply for grants and prospective jobs
Translate design needs and technical aspects in a straightforward manner
Understand the effects of sound on the environment, humans, animals, and equipment
Identify critical design needs to reduce unwanted sound and comply with building codes
Utilize their in-depth knowledge about sound absorbing treatments
Use engineering software and CAD design programs to create 3D renderings and models
Possess experience with local building inspection requirements, permits, and regulations
Understand how contributing environmental factors affect sound levels
Use systems with noise absorbing materials versus older sound-reflecting technologies
Conduct research and host conferences showcasing the most current data and treatments
When Should You Hire a Consultant?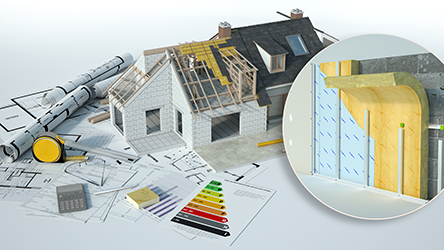 Hiring an Acoustic Consultant can be a smart long-term investment. Many corporations want to ensure that the acoustics in a new expansion is thoughtful and creates a pleasant environment. Likewise, cities and municipalities may want to hire a consultant to determine the effect of noise around a construction site. Every project and need is unique.
For small to medium size businesses, hiring an acoustic consultant may be cost-prohibitive. However, they still may want to make acoustic improvements to their space. That is where a company like DDS Acoustical Specialties comes in.
Is DDS Acoustical Specialties an Acoustic Consultant?
At DDS Acoustical Specialties, we work to develop strong relationships with Acoustic Consultants and are not consultant ourselves. We are however, the go-to supplier and installer of specialty acoustic products in the Northeast US. When a consultant provides a report on their findings they may recommend a company like ours. We then work with a customer to supply and/or install the necessary and desired products.
Additionally, we provide basic surveys, assessments, and recommendations to businesses who may not be able to afford the cost of a traditional consultant.
Where to find an Acoustic Consultant

Reputable and honest acoustical consultants can be found nationwide. The National Council of Acoustical Consultants has a robust database of members and resources available.
What Kind of Products Do Acoustic Consultants Recommend?
Depending on the industry and need, an Acoustic Consultant may recommend a number of different soundproofing and sound absorption products.
Soundproofing Products
Mass Loaded Vinyl Noise Barrier
Metal Barrier Walls and Enclosures
Acoustic Doors
Acoustic Windows
Curtain Panel Walls and Enclosures
Ceiling Tiles
Vibration Isolation Clips and Pads
Acoustic Floor Underlayment
Test Cells
HVAC Silencers and Louvers
Acoustic Pipe and Duct Wrap
Sound Absorption Products
Wall and Ceiling Panels*
Ceiling Baffles and Clouds*
Ceiling Tiles
Quilted Fiberglass Sound Absorbers
*Available in a variety of design aesthetics. Custom shapes, sizes, and colors. Available using fiberglass, foam, and PET.