Fabric Wrapped Acoustic Panels
Fabric wrapped acoustic panels provide superior performance, design options, and are aesthetically pleasing. Panels come in a variety of types that suit any need and budget. Typical panels are absorbers and dramatically reduce echo and reverberation in spaces and in turn increases speech intelligibility. For spaces where reflection is needed, there is also a panel for that.
Fabric wrapped acoustic panels install on walls and ceiling, or suspend as clouds or baffles. They may be custom cut into different shapes and sizes to provide creative flair to any space. With various fabrics tested and approved, color and design options are limitless.
Panels are constructed with a rigid fiberglass board that's wrapped in fabric. They are available in standard sizes or custom sizes up to 4′ x 10′ and thicknesses of .5″-4″.
Preferred Fabrics
Guilford of Maine FR701 and Anchorage is the industry standard fabric. However, hundreds of approved decorative fabrics are also available from numerous manufacturers. Customers may also specify their own fabric to be tested to see if the material meets manufacturing requirements.
Top Fabric Manufacturers:
Applications for Fabric Wrapped Acoustic Panels
Panels are used in any environment that wants to improve the sound quality in their space and reduce echo. There is a use case and option for every application.
Auditoriums
Health Centers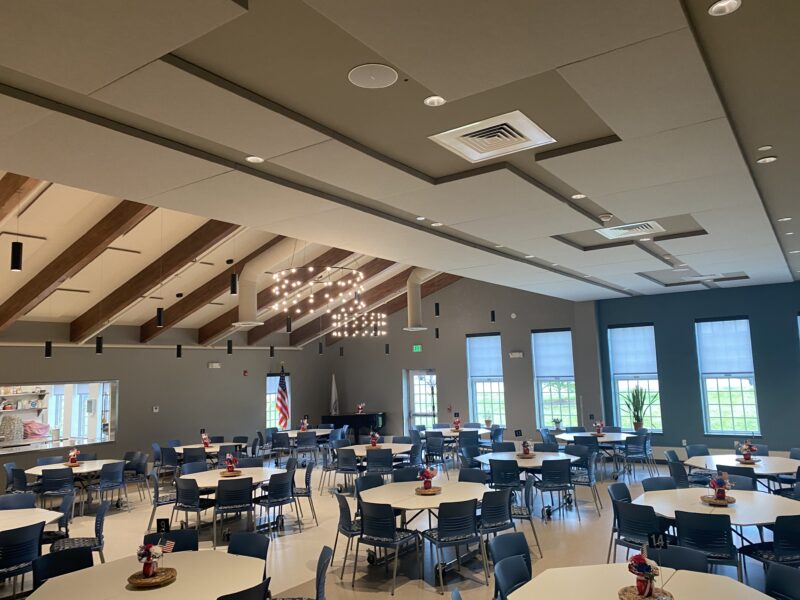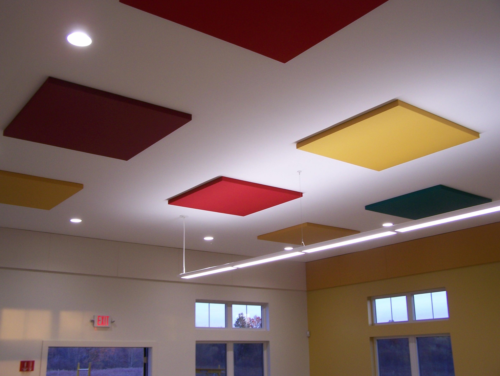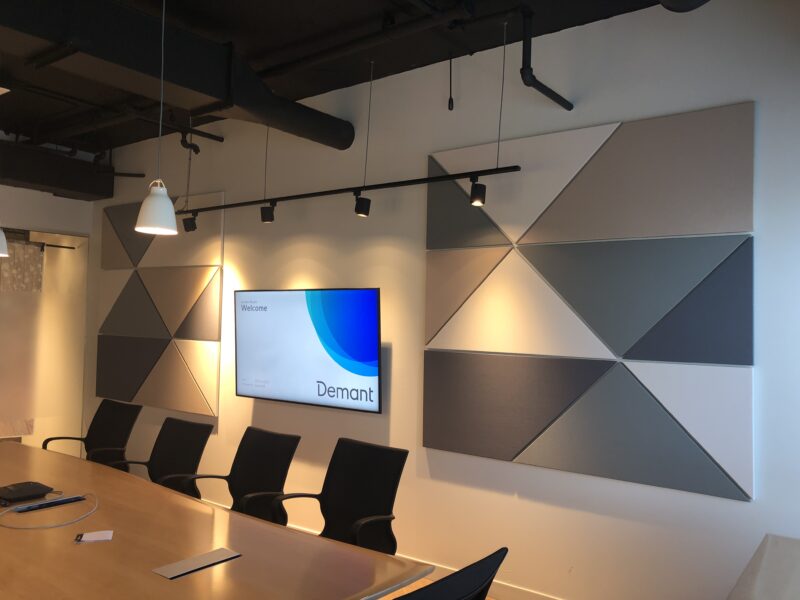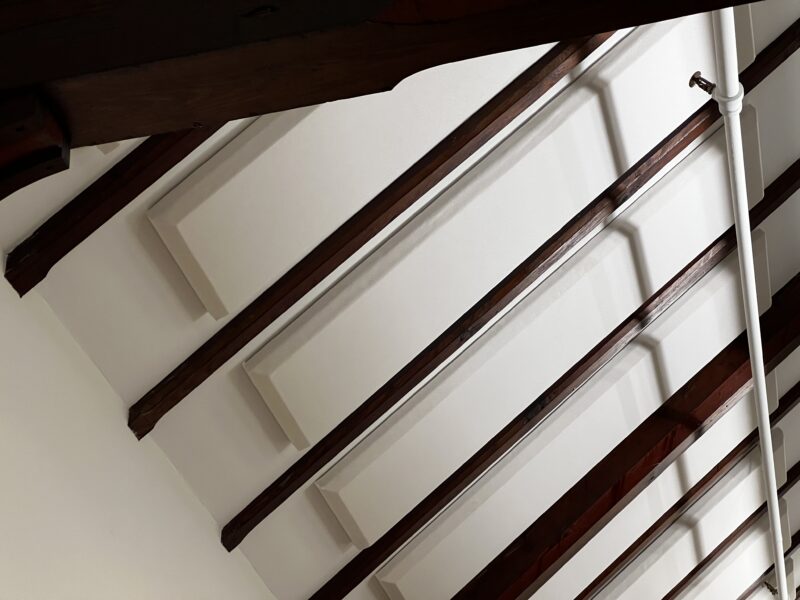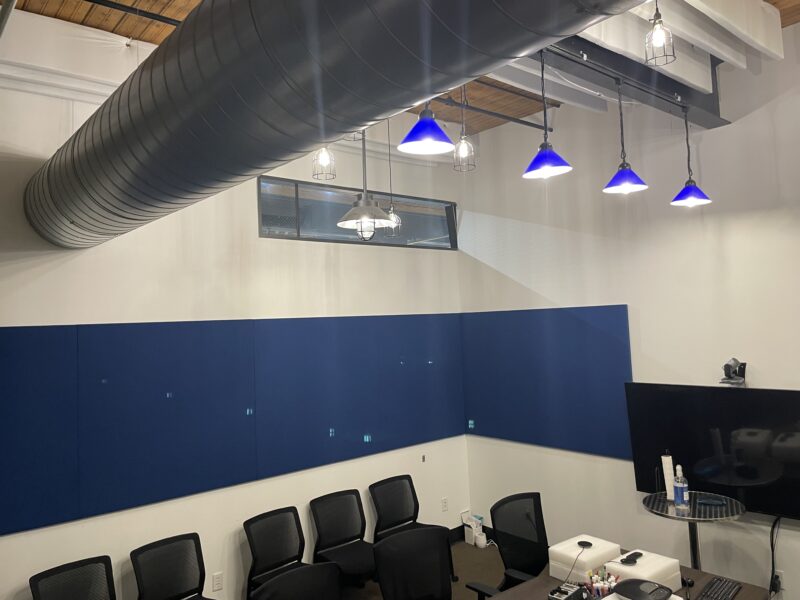 Standard Panels
Designed as a multi-purpose absorber panel. The most economical panel to reduce echo and reverberation.
---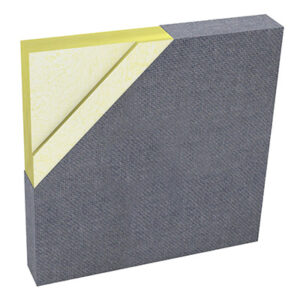 High Impact Panels
Ideal for space that need superior acoustic performance and resilience to high traffic areas. Particularly useful in areas with children or where people/customers can touch them.
---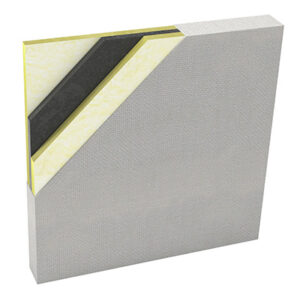 Sound Barrier Panels
A composite panel that provides both superior absorption and noise blocking performance. Useful when needing additional sound transmission loss between rooms or areas. Barrier panels are often installed over entire wall surfaces in order to create an extra layer of sound barrier between spaces.
---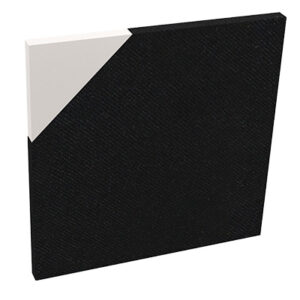 Reflective Panels
A panel used in applications where sound reflection is necessary to enhance a room's acoustics. Such as in performance spaces and theaters.
---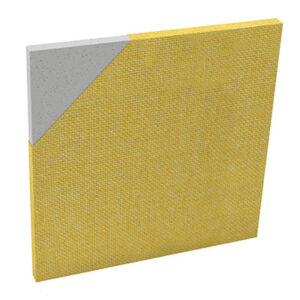 Tackable Wall Panels
An easy to install tackable wall panel that offers minimal sound absorption. Useful in offices, classrooms, and other educational facilities.
---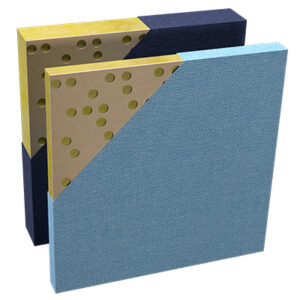 Tuned Absorber Panels
Panels that blend sound absorption and sound diffusion. A prime choice for schools, auditoriums, studios, and performance halls.
Fabric Wrapped Acoustic Panel Features
Thicknesses .5" - 4"

Custom Shapes and Sizes

Fire Tested Class A per ASTM E-84

NRC Value up to 1.15

Multiple Edge Options

Acoustic solution for various applications