January 30, 2023

Top 5 Acoustic Wall Panel Options for Creating a Soundscape
Whether in a residential or commercial setting, acoustic wall panels are essential for managing sound and noise in any area. They are made to lessen echoes and reverberation, increase speech clarity, and improve a room's overall sound quality. The perfect acoustic wall panel for your room can be challenging to choose because there are so many alternatives available.
We'll go over the top 5 acoustic wall panel alternatives in this blog post.
Acoustic Foam Wall Panels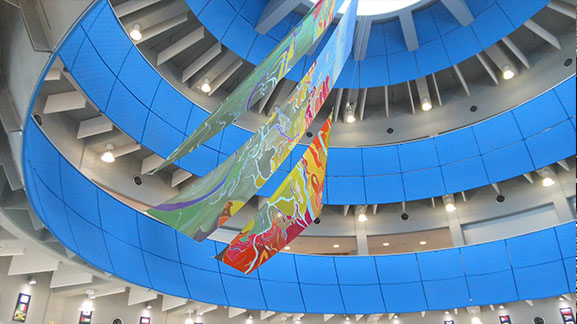 One of the most widely used options for soundproofing is acoustic foam panels. They are comprised of
thin, porous foam that absorbs sound waves to lessen reverberation and echo. They are simple to adapt
to your environment because of their wide range of sizes, colors, and shapes. They can be used on any
wall or ceiling surface, and are very simple to install.
Fabric Wrapped Acoustic Wall Panels
If you're seeking a more aesthetically pleasing method of soundproofing, fabric-wrapped panels are a perfect choice. They come in a range of hues and designs and have a slick, polished appearance. They include a sturdy fiberglass core that absorbs sound and a fashionable fabric covering
to lend style to any space. They are ideal for business environments like workplaces, conference rooms, and hotels and are very simple to install.
Wood Panels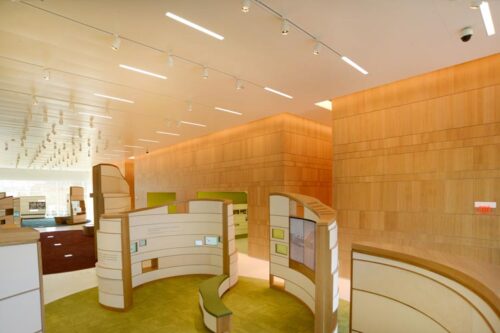 If you want a more natural and rustic aesthetic, wood panels are a fantastic option. They are constructed from laminated wood veneers on top of a strong fiberglass core. They can be made to fit the interior
design of your room and are offered in a range of finishes. As many businesses employ
ecofriendly materials for their wood panels, they are also a perfect choice for those looking for a more
sustainable option.
Metal Panels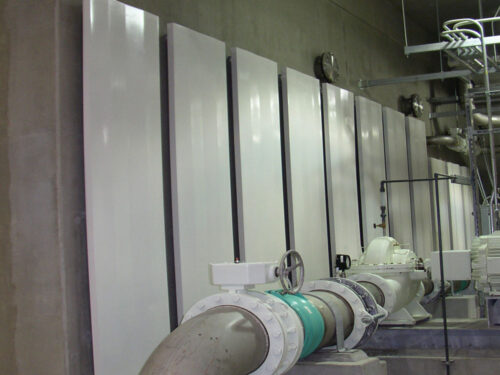 If you want a more industrial aesthetic, metal panels are ideal. They come in a variety of finishes and are
composed of perforated metal. As metal is a sturdy material, they are also an excellent choice for
individuals seeking a more robust solution. Additionally, they can be altered to fit the interior design of
your home.
PET Felt Panels
Made from recycled plastic bottles, PET Felt panels are a more recent choice on the acoustic panel
market. They offer a sustainable alternative for individuals seeking a green choice. They are a fantastic
alternative for home or business settings because they are lightweight and simple to install. They may be made to match any decor and come in a number of colors.
There are numerous solutions accessible when it comes to acoustic wall panels. There is a choice that will suit your demands, regardless of whether you choose a more aesthetic approach, a more natural look, a more minimalist approach, or an eco-friendly option.
With the right acoustic wall panel, you can improve the sound quality of your room and make a soundscape that fits your needs.